So here I am in 2019 September 26th, awaiting for the historical announcement  on opening of tourist visas which is set to be made tomorrow! I quickly thought of making a post about things to do in Jeddah as a tourist. In fact, once Saudi Arabia is fully open for tourism, Jeddah is probably one of the most attractive places for tourists coming to the Kingdom especially for its access to the Red Sea. Moreover, since it has been flourishing as a port city as well as being the gate to the holy city Mecca, not only does it boast unique history but also there is this open and international atmosphere which makes it stands out among other cities in the Kingdom.  
Now let's get familiar with its whereabouts before your visit – With Tahliya district as a center, Old Jeddah (Old town "balad) is 15 mins drive to the South, the popular mall "Red Sea Mall" is about 10 mins drive to the North, and 30 mins to Obhur where private beaches are. Remember the following street names and you will find yourself easily navigating through the city : Coriche / King rd (locals call it Malek Rd) / Prince Sultan Rd/ Medina Rd all of which spread from North to South and Hira St / Sari St / Tahaliya St / Palestine St from East to West.
For the new rules on behaviors in public check : All you need to know about the new saudi public decency code
1. Explore Old Jeddah Balad 
THE most touristic place in Jeddah where you can admire the old remarkable buildings from over 200 years presenting the architecture of its time. Some buildings are made with corals and have distinctive blue colored doors and balconies. Different ornaments exhibits the wealth of the leading families through the history. The past resides in each of these buildings and they will allow you to have a glimpse to the foundation of this city. You can also find museums, bookstore, antique shop, souqs including a gold souq (souq means market), cafe, souvenir shop, traditional art school, etc. Absolutely a must visit. 
2. Rent a Bike on Corniche 
New activities now on the rise on Cornich. Bicycles available for rent. From one-seater to two-seaters or family cargo with the addition of bikes with stabilizers. 
Red Sea Bikes : 0566890467
3. Just Take a Stroll on Corniche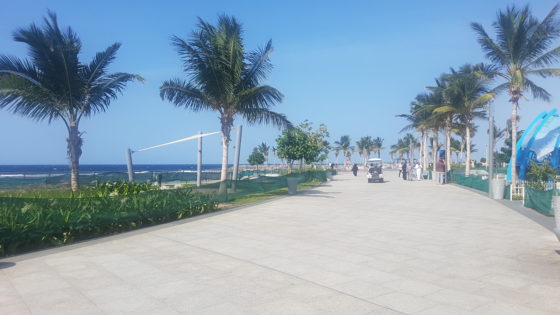 About 2 years ago, Jeddah corniche had gone through a massive renovation and the result is pretty impressive. Large play areas for children, well maintained promenade, benches with electronic power sockets, public beach with monitors and now some cafes are emerging alongside. It is lovely to walk along the promenade feeling the breeze from the sea, hearing the sound of the waves, passing by kids flying kites and watching people enjoying themselves over a cup of tea. Limited parking spots for busy weekends so if possible weekday sunset time is the best. And the sunset… absolutely breathtaking.
4. Go Diving in THE Red Sea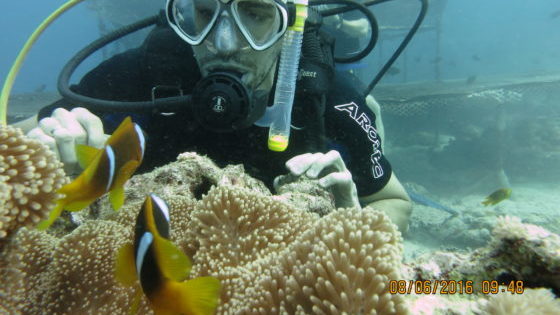 Either off the beach or taking a boat trip out to the ocean, this is another must do in Jeddah. No reason not to embrace this beautiful mother nature by throwing yourself into it if you are coming all the way to visit this city. If you are not keen on scuba diving, snorkeling is just as amazing. The red sea is many times called "the aquarium" of the earth, and for good reason.
This place can tell you more about scuba diving: Red Sea Divers website
5. Red Sea Canal Cruise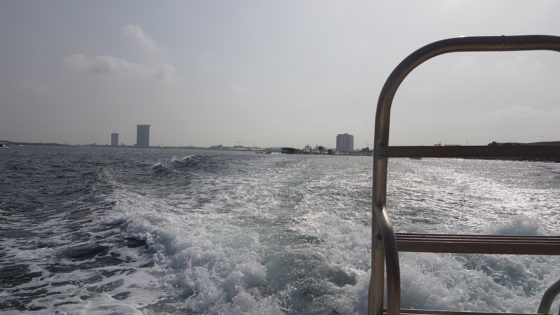 Driving up to Obhur, there are places where you can rent a small boat to yourself (with a sailor) for you to enjoy the sea breeze with some splashes and also to admire all those gorgeous beach houses along the canal. Quite a different view than what you can see from the road on the other side.  
6. Red Sea Dinner Cruise
Rentable and manned cruiseboats. They depart from some of the ports in Obhur. How to arrange it..to be checked and announced soon.  
7. Desert Camp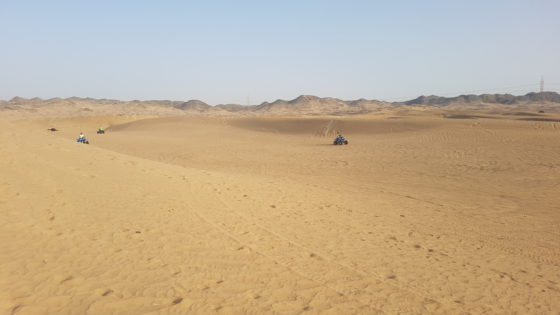 Just about 30 minutes driving from central Jeddah (Tahaliya district), there is the wide wild desert. Spend an evening there enjoying traditional Arabic dishes, quad bilkes, camel rides and just relax with some dimming lights in the evening towards late at night forgetting about the busy world in the city. For arrangements check out these agencies: 
8. Visit a Private Beach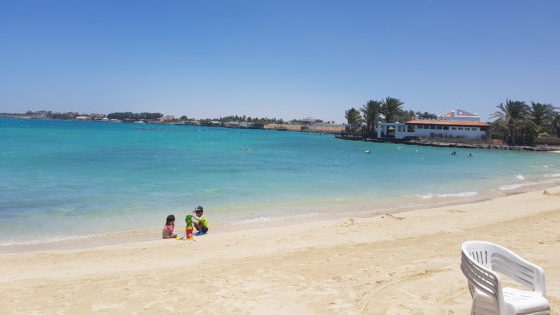 There are several private beaches up in Obhur about 30 minutes drive to the North from central Jedddah (Tahaliya district) which open its doors to the public and you can enjoy the gorgeous red sea right at your feet. Sunny day almost guaranteed every day with crystal clear water most of the time. (Please inquire the beach directly for the availability to the tourists.)
9. Take the new Railway to KAEC or Medina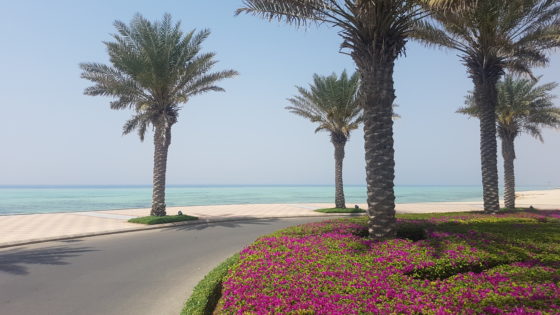 KAEC (King Abdullah Econmoic City) is a newly developed city about 1 hour drive up to the north from Jeddah. Or, now that we have a high speed railway connecting from Jeddah to KAEC you can just simply catch a train to get there. 
For what you can do in KAEC please check: KAEC Things to Do during a Family Visit
For railway booking: Haramain High Speed Railway website You can continue to Medina by this railway. 
10. Explore the Shopping Malls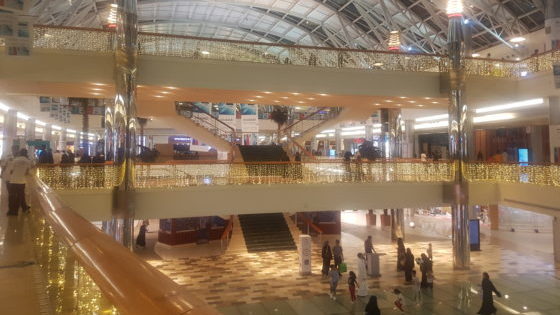 After all, this is where you can have an insight into the society. You will be surprised to see many people out there late in the evening – men and women, young and old. They hold many international retailers, restaurants, cafes, food courts and amusement parks. Two popular malls are Red Sea Mall on King rd and Mall of Arabia on Medina Rd. Both have opened cinemas during this year. Vox for Red Sea Mall and Muvi for Mall of Arabia. 
On the side note, I personally love the Yemeni dishes at the food court. Their fresh Arabic bread with chicken stew is the best. 
11. Enjoy Arabic Dishes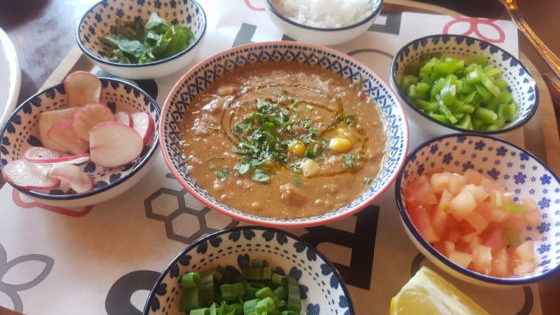 While Homos, Fool, Farafel, Baba ghanoush, Molokhaiya, Tabouleh…much more..are shared across the middle east and are delicious, you must try the dishes special to Saudi Arabia as well such as Kabsa, Muttabaq, Mandi, Roz bukhari… So good! Recommended restaurants for Saudi dishes? – Stay tuned. 
12. Sea-Side Restaurant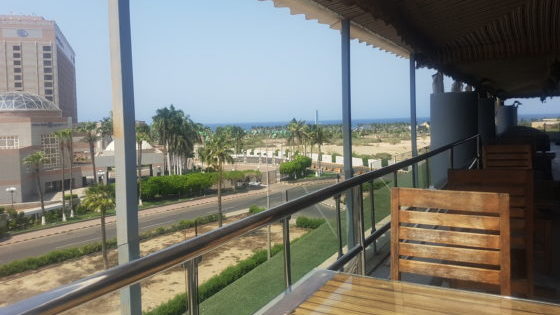 Standing just by the Red Sea, of course there are many restaurants with tables overlooking the sea or tables just an arm away from the water..A few examples of such destinations would be Amara, Angelina, Movenpick, Rosewood Hotel. Lovely for breakfast / brunch too. Restaurants with the sea view and natural light is simply the best. There are more in Obhur one of which example being Modo. (More recommendations to come later) 
13. Hit a Trendy Cafe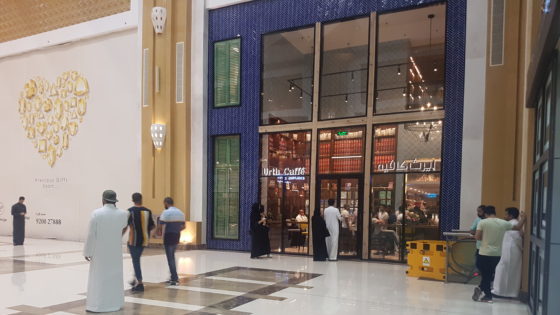 Over the last few years many cafes emerged and some have quickly become popular destinations for the Jeddah residents, especially the youth. A few examples include Urth Cafe, Overdose and Brew92. They are very busy in the evenings too. 
14. Hit the Cinema ..not just another Cinema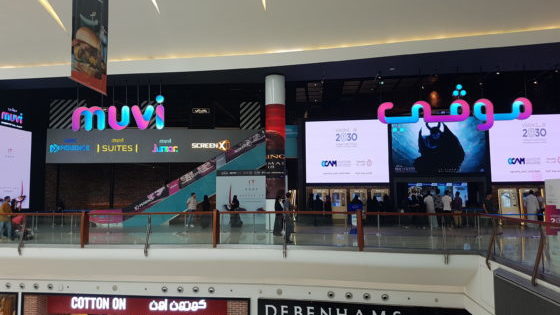 It is not just another Cinema because this was / is  another massive historical change in the Kingdom. The opening of cinema indicated the arrival of the new era of Saudi Arabia with entertainments. The first Cinema VOX came available in winter 2019 in Red Sea Mall followed by the opening of MUVI in Mall of Arabia in the summer the same year. 
15. Marine Sports 
When you go to Obhur you will see those jet skiers enjoying themselves. I also have heard about Kite surfing happening somewhere in the south too. Details to be shared soon. 
16. Check out the Saudi Art Scene? 
Not only the famous Arabic calligraphy which is truly beautiful, there are the drawings, the photographs, the graphic designs and more getting more and more on the rise. Look out for art exhibit events: 
17. Explore Other Souqs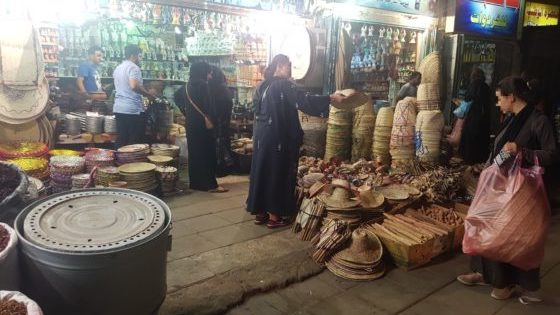 The souqs meaning markets are in quite a few locations across the city and what's good about them is that they still contain touches of traditional life and it's perfect for tourists to go explore. The picture above is at Yemeni souq. For Shatee souq please check :  Souq Shatee In Jeddah Guide 
18. Grab a Fresh Juice from Juice World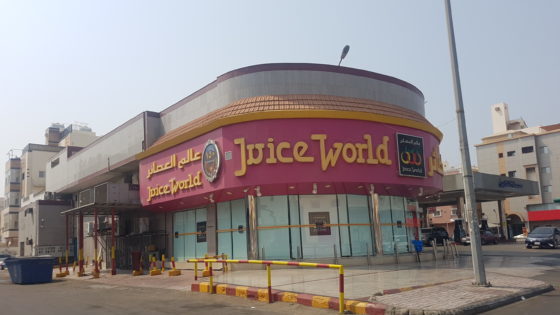 The main method of transportation in Jeddah is still cars. You will be driving a lot to get to places. Why don't you grab a fresh juice for your ride? The freshness is felt extra good in this heat. 
19. Keep an Eye for the Artistic Statues
One thing that is making Jeddah very unique as a city is these artistic sculptures placed all over Jeddah. From giant stone Arabic calligraphy to a globe. From a flying carpet to a fist…making the whole city as an art exhibition ground. Check out more sculptures : Sculptures of Jeddah 
20. Drive down to Taif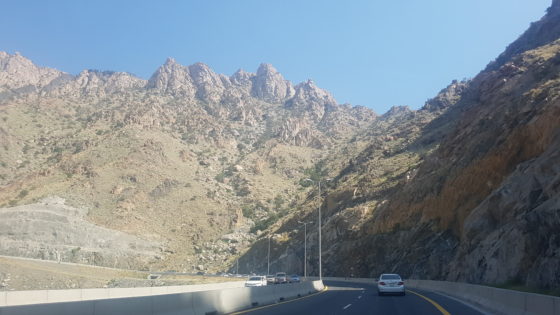 Taif is about 2 hours drive from Jeddah past Mecca. You will go over mountain peaks and most probably will meet tribes of mountain monkeys on your way. Taif is famous for rose production and holds rose festivals when it's in season. 
That was a quick summary of recommended things to do during a visit on tourism to Jeddah for tourists of any age. I will be adding more contents and details over time. Also If you are coming with small kids please check out the following posts for extra activities: 
Children's Play Areas in Jeddah Part 3

for

OUTDOOR (coming soon)

Activity Places for Children in Jeddah (coming soon)
Congratulations to Saudi Arabia for the new era! Mabrook!