For the few days around the national Day, to celebrate the foundation of the country when it was renamed to Saudi Arabia in 1932, Saudi Arabia holds events all across the country. How do they celebrate in Jeddah and how can we enjoy this festivity to the fullest? 
On September 16th at a press conference the CEO of GEA (General Authority of Entertainment) has promised that there will be number of events across the 13 regions of the country as part of the National Day celebration. The events and festivities will be supervised by the GEA from the 19th to the 23rd. 
However, detailed information regarding timing and location specifics for 2019 are yet to be announced. I picked up some information on the upcoming events that will take place during the celebrations this year (2019) including some shows sponsored by GEA from last year as reference. Additionally in this post you will find other popular ways of enjoying these special days. 
"Himma Hatta El-Qimmah!" ("Inspiration and Passion to the Top")
UPDATE : Official catalog for 2019 National Day has been announced : 89th Saudi National Day Programmes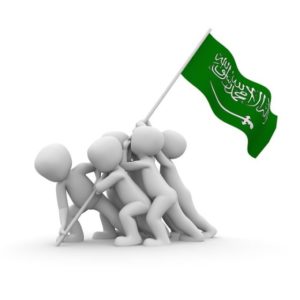 Visit the Shows 
The festive vibes you get throughout the events and shows takes you to experiencing what the country is about traditionally and historically. Especially if you are in KSA on a short term, this is the biggest chance to get to know more about the soul and essence of the Kingdom. 
Until we find out the event schedule for 2019, here is what they had last year ( 2018) as reference for now. Letters in red for UPDATES for 2019. 
Jeddah Water Front 2018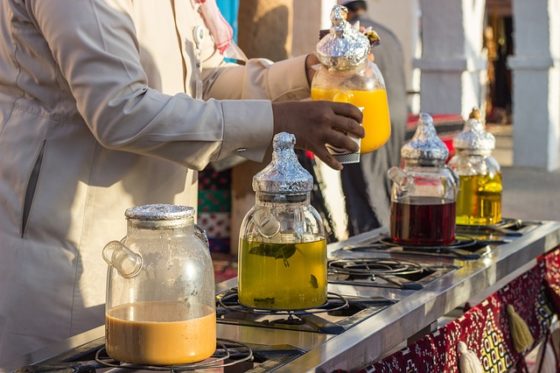 Popular shows, Character market, National art gallery, Family activities, Laser shows, Fire works and more. 
Location – Jeddah Cornich Al shati
Time – 8:30 PM – 1 AM
2019 UPDATE 4 PM – 11 PM at Corniche and Tahaliya from the 19th to the 23rd.
Includes traditional band, artists platform, kids workshop, live screen show, food  trucks, sales kiosk, food kiosk, high-end restaurants
Light Festival 2018 
Water screen displaying the history of KSA
Location: Jeddah Cornich Al shati
Time: 8:30 PM – 1 AM
Jeddah Historical Event 2018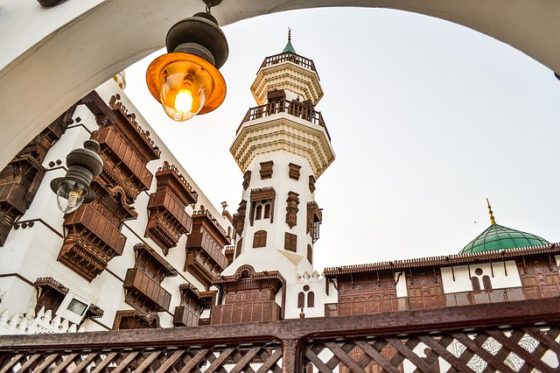 3D mapping shows, Murals, Art galleries, Theatrical performances, Museums 
Location: Historical Jeddah Balad district of beit Nassif 
Time: 5 PM – 11 PM 
Jeddah National Epic 2018 
Feature on the performance by the youth.
Venue : Bench mark venue, Al Zahara
Time: 6 PM – 12 AM
Fireworks 2018 (Watan Altomouh)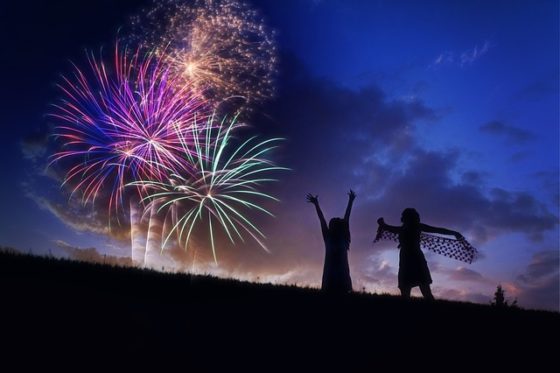 Location: Cornich Near Ritz Carlton 
Time: 10 PM -10:30 PM 
2019 Update : Daily at 10 PM from the 19th to 23rd Corniche and Tahaliya
Motorcycle Parade 2018 
Men only.
Location: King Abdullah Sport City 
Time: 3 PM – 6 PM
Sky of Dreams 2018 
Artistic scene using multimedia such as giant balloons accompanied by a 3D display with a live orchestra. Includes hot air balloon show. 
Location: Events land, North Obhur 
Time: 8 PM – 1 PM
Air Show 2018 
Airplane acrobatics that include fireworks, laser shows and colored smoke.
Location: Western Sky Aviation Ground opposite to Red Sea Mall 
Time: 5:30 PM – 6:30 PM / 10:30 PM – 11:30 PM
2019 Update : Cornich  September 20th 2019 5 PM
Star Island National Day
2019
Future Hanabi Entertainment 
Timing: September 23rd 2019 at 7 PM – 11PM
Venue: Al Hamra'a island Jeddah 
Price: 20 – 35 SR 
Tickets available at Tickething Bo Oxffice 
Other activities in 2019 includes:
Experience Saudi (Potteries, Aud, climbing mountains), Flower arrangements, traditional dance, Latte art, Arabic sweets making, jewelry making, 3D printing so much more 
Attend the National Day Concert
There are several concerts organised by Rotana Music in different regions of the country and there is going to be one in Jeddah as follows;
Singers :

Rabeh Saqr & Waad

Location : King Abdullah Sports City
Time: September 23 rd 2019 AT 9:00 PM onward
Price: 105 – 525 SR
Tickets Available at Tathkar Tkom.com
Participate in Sport Events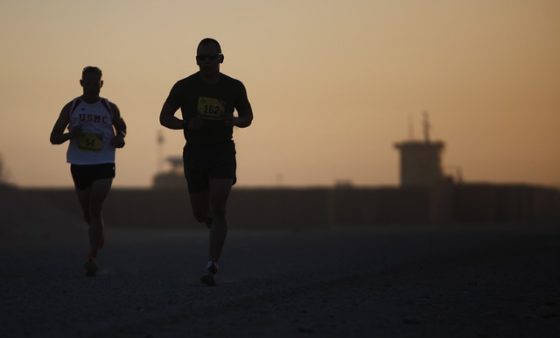 National Day Run
Marathon event organised by Masafat club 
September 21 st 2019 at 3:30 PM at Jeddah Water Front
Green Day 2019
Organised by Dynamic Code Center
September 24th 2019 at 11 AM – 1 PM / 5 PM – 8 PM
50 Kneeling lncline push ups, 100 squats, 50 TRX pull ups, 100 sit ups, 100 Burpees, 10 laps outside running, Green Buffet
Women only 
Join in Organised Tours
September 22nd 2019 Sea trip 380 SR
September 23rd Safari 2019 trip 250 SR 
September 22nd 2019 boat trip 350 SR
Skill up on Special Offer
Horse riding and show September 21 st 2019 5 PM – 10 PM 
25 hours Graphic Design course at 989 SR (September 28th 2019 for 5 days)
Enjoy Shopping and Restaurant Offers
Many shopping deals for 89 SR celebrating its 89th anniversary of the country's foundation. Look out for the number 89 in grocery stores, fancy restaurants, fast retailers and beauty boutiques! 
Carpets, thobes, car wash, car workshop, pizza, hotels… really, it's everywhere!
Enjoy the Shows on TV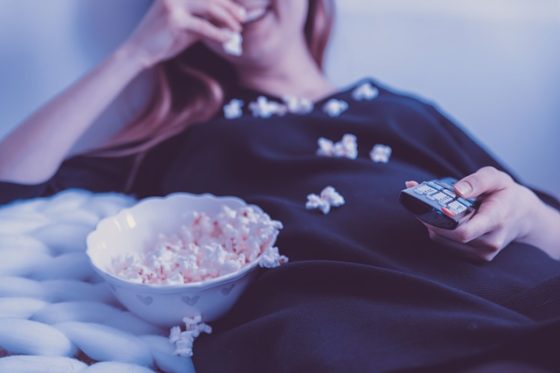 Last but not least, the best option might be to enjoy watching MBC broadcasting all the performances taking place across KSA without all the hassle and bustle of the crowds and the pouring sweat! Gather up with your families and friends at home and get an insight into their culture and establishment of Saudi Arabia efficiently and comfortably through the TV 🙂  
To know what is happening in the whole of the Kingdom, check out Saudi National Day – Events across the Kingdom