About
Souq Shatee is one of the several souqs in Jeddah. Souq means market or bazaar in Arabic, and in a souq as I know of, you usually find many small / medium sized local shops instead of globally known conventional brand shops. It's a practical place where you find those small things that you have been looking for but also a magical place where you get thrown back to the good old days when mega stores and malls were still non-existent. And the fact that bargaining is accepted gives extra excitement!
In souq shatee, there are hundreds of shops and the products are varied over household items, home decor, some grocery, plants,  toys, party items, shoes, perfume, jewelry, fabrics, clothes, thobes, abayas etc. They also have many tailors to choose from. Most of the shops are open in the evenings and it becomes vibrant with many shoppers and also children playing at the small amusement corner in the center.
Other famous souqs in Jeddah are Macarona souq, Yemeni souq, Afgan souq beside the very famous al-balad.
Location
The location is off King Abdulaziz road in al-Zahraa district. There is a mosque called shatee mosque that functions as one of the landmarks for finding the souq.
Timings
Most shops are open in the evening at around 4:30 PM – 11 PM. Some shops are open also in the mornings from around 9:30 AM – 2:00 PM (except for Fridays). Those shops include the ones on the line closest to King road such as Al-Fanoos, Baby Story and Mix Center. Ya Balash is also open in the morning. I love the lively atmosphere at night but I also like to pick up what I need quickly in the mornings without the hassle of waging through the crowds and lining up in queues. The top picture on this post is apparently during daytime and you can see how empty it is!
Souq Map
There are 8 gates around the souq with gate no.1 being the main one facing Ahmed Al Attas street. There are no actual physical gates and they are just signs. The gate numbers are indicated in the map below and I will explain locations of some shops based on those. I will also feature on 10 specific shops that I found interesting / useful and those are indicated in the orange diamonds in the map. The heart shapes are extra ladies clothes shops that I liked!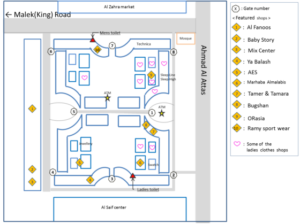 Shop pick-ups
So I picked up some shops completely based on my personal choice which derives much from the needs as a mom of 2 young children. So please bare in mind that there should be some other shops that will meet your needs that are different from mine.
"Al-Fanoos" (No.1 in the map)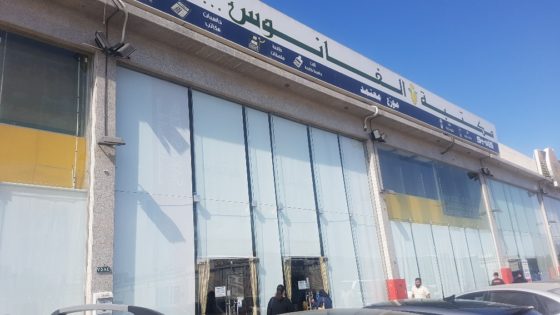 Al-fanoos has crafting materials, party goods, bags & boxes, stationary, school necessities and some toys..The place to turn to when you got these small things you need in day to day life. What makes al-fanoos extra attractive is the counter in the back where you can ask for customized styrofoams on which they paint as well. There is also another counter for decorative items.
"Baby Story" (No.2 in the map)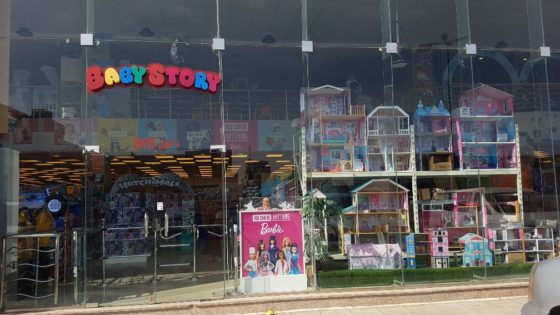 Baby story definitely is many mom's favorite destination for toys. I am not sure if they have better deals than more conventional shops like Toys'r'us but I do think they have more (if not more, different kind of) selections. They also have quite good variations of party items as well as costumes. Upstairs are outdoor items including small play gyms, trampolines, bicycles etc..They also fill balloons with helium on spot.
"Mix Center" (No.3 in the map)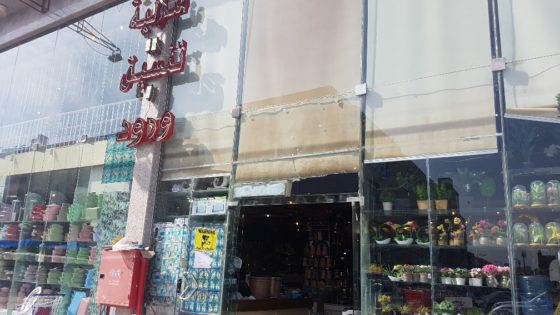 Mix Center has all sorts of kitchen tools as well as some party items and home decor items. They also have plants upstairs. For myself I just found an ideal spice rack that I had been looking for for a while. I am also very happy with my hand-sized manual garlic miner that I got from here and cannot live without it!
"Ya Balash" (No.4 in the map)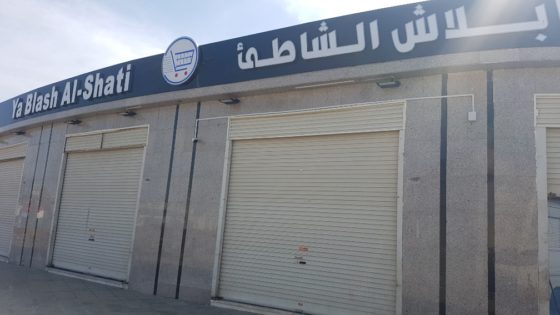 Ya-Balash sells many party items, kitchen stuff, baking goods, bags&boxes, candles and some small home decor items etc. This place is also where you would want to head to when you got that small thing you need for your house and you do not know where to find it.
"AES" "Bostani" "Mini Moon" (No.5 in the map)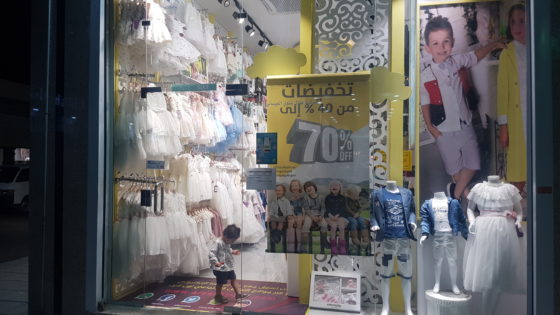 Gorgeous, gorgeous dresses for girls and some boys outfits as well in good price!! "AES" in the first picture. These shops are next to each other. "Bostani" also has fabulous dresses for girls and are also in good price. Mini Moon has more classic dresses with probably better fabric with reasonably a bit higher price than the first two.
"Marhaba Al Malabis" (No.6 in the map)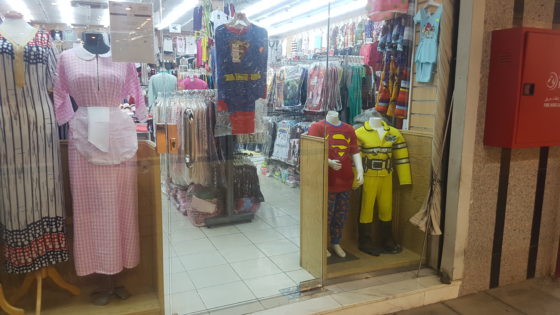 I had to pick this one because I had been looking for a Superman costumes and an Elsa costumes for GOOD PRICE and there they were..! I also found some costumes in another smaller toy shop but they seemed to have more selection in this one..Above-mentioned "Baby Story" also has good selection of costumes but the price could be higher..
"Bugshan" and 2 other shops (No.7 in the map)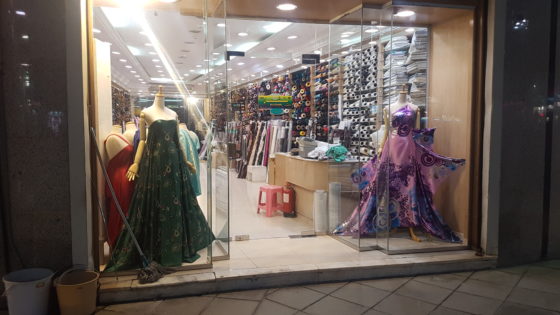 Fabrics shops. It just sounds so fun to pick up the fabrics you like from these selections and think what you can turn it into! It is true that Macarona souq has more shops for fabrics, but I am sure these few shops in shatee would also cover many needs. Just to be noted, they do not do tailoring themselves so you have to find a tailor elsewhere within the souq.
"Tamer & Tamara"  (No.8 in the map)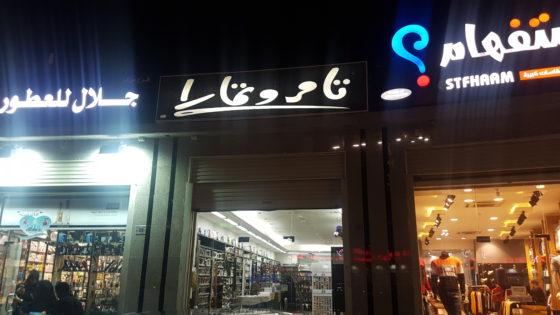 If you are looking for all those little things to not only mend but also to spice up the clothes, this shop is the one. It seemed this is almost the only shop in soup shatee which is specialized in these items. They have another branch right opposite to gate 1 and it actually seems bigger than this one.
"ORasia" (No.9 in the map)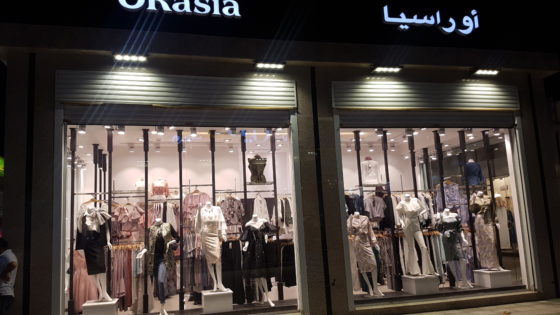 So last night when I was exploring the souq, my biggest positive surprise was that there actually are many nice ladies clothes shops! This "ORasia" for casual clothes was my favorite. The finishing might not be the best but they have interesting youthful designs.  Some of those shops actually have branches in large shopping malls too so it might not be typically qualified as souq-like-shops but anyways the price was good! This ORasia has a branch in Al-Salama mall so I was told.
One called "Lara" also caught my attention with their gorgeous ball gowns..The locations are indicated in the map with the heart shapes. The photos do not  specifically say which are from which shop but at least those photos are all from one of those heart shapes.
"Ramy sport wear" (No.10 in the map)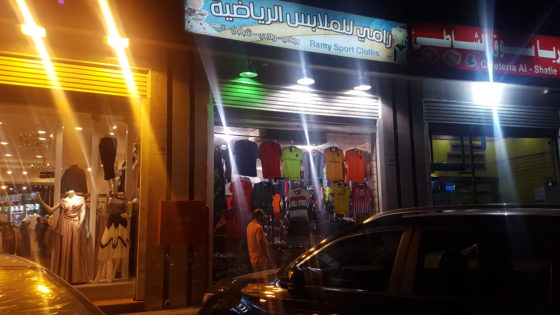 Lastly I picked up this shop because of my 7-year-old son who is into football uniforms lately. All the regular branded ones are super expensive especially when you know he will grow out of it within a year or less. In this shop, some are sold for 35 riyals so I was told. (the size for 7 year old).
There is also a stall around gate 3 for sport wear and the price was the same.
Tailors
So there are these small stalls by the empty walls here and there across Souq Shatee and you will find many tailors among them. Their most-commonly-received requests are probably to take in Abayas and other clothes. We have had our curtains taken in for a couple of times at the one in front of "Technica". Not sure to what extent they can cater to your needs but I was lead to a guy at gate 2 when I was asking around for someone who can tailor a dress. I have not tried it there yet but will let you know if it comes out successful!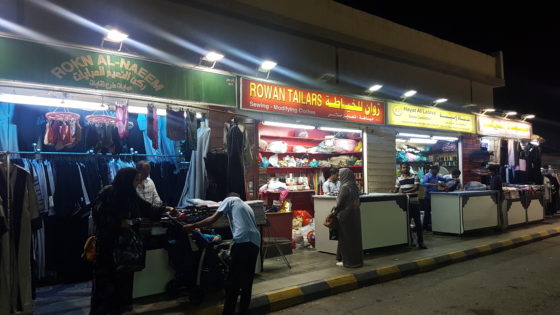 Abayas
The are many abaya shops across Souq Shatee and I am not sure which ones are the best but I think I saw many customers in these two called "Hiya" and "Enty". By the way, these names meaning "She" and "You (to a girl)" in Arabic. They are beside gate 7 near to "Technica".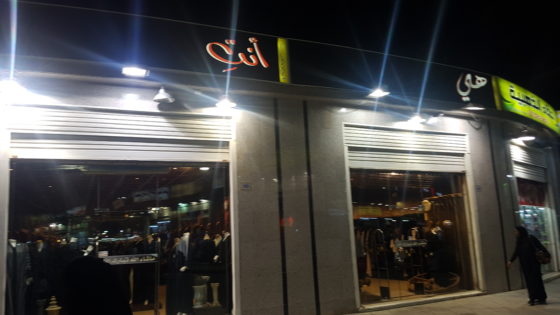 Thobes
When it comes to shops for thobes I think I saw only a couple of them compared to many for abayas. They were all around gate 7, one called "Al Asil" right next to above-mentioned Abaya shop "Enty" and a few more on the other side of gate 7 on the same line as Ramy's sport wear. For conventional brand shops within the souq, look for Al-shiaka.
Furniture
The line across gate 4, 5, and 6 on both sides mostly covers furniture shops. From modern to very traditional, from large dining tables to small wall clocks.
Herbs
The line near gate 2 facing Ahmed Al Attas street holds some herb shops.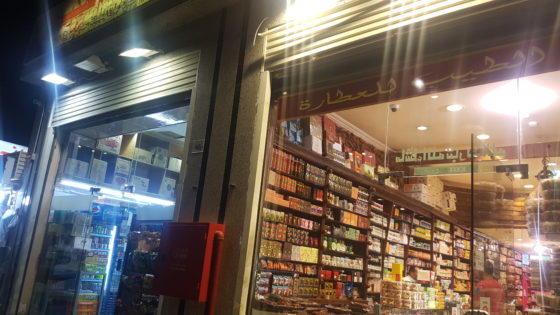 Bicycles
There are wider selection of bicycles in above-mentioned "Baby Story" upstairs and I had thought it is the only place in souq shatee but last time when I was there I found a shop called "Technica" which also deals with some. You might find a better deals there..? Between gate 7 and 8.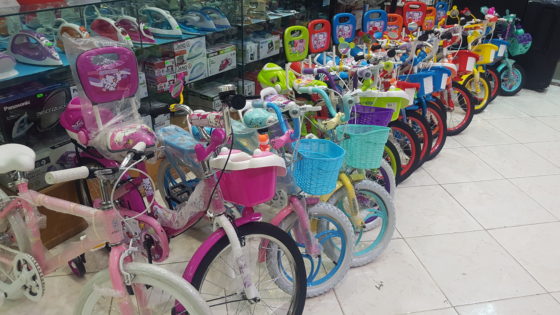 Facilities
Amusement equipment
There are some rides from very slow to a little bit thrilling. I also saw a trampoline area when I was there. In case you are there with kids, you can take a break giving them some compensation for accompanying you for shopping.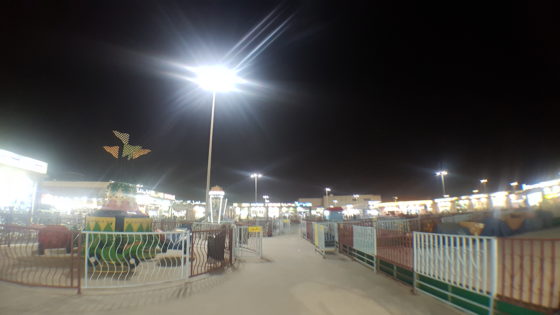 Cafes
These stands are located in the empty areas in the center both upper side and lower side in the map above. Also, I found another cafe just beside the mens toilet and it has indoor seating.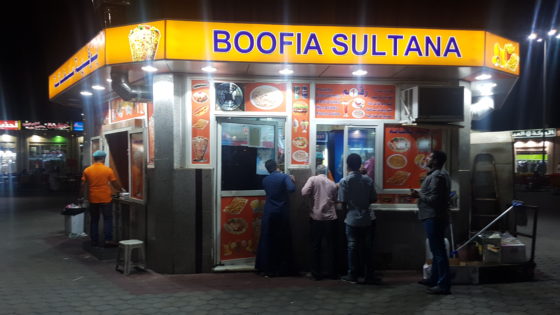 Bonus pics….a stall for TV games at gate 3 and a candy scoop corner in a grocery shop at gate 7. I have also indicated toilets and two ATM in the map so keep that in mind in case you need them over there.
souq shatee game shop
souq shatee candy shop
What is your favorite shops there? Let me hear about it in the comments below!
Happy exploring and happy shopping!