Where can we find cleaner, healthier and more sustainable food in Jeddah? In this post, I listed up retailers in Jeddah which offer organic food – both fresh and perishable. Some of them are fully specialized in organic foods,others in health foods, where organic products are part of a larger product portfolio. And some have it all as their own produce and some have it all from their suppliers, or a mix of both.  They are all unique to each other and have strengths in different areas – here is a quick summary. 
What is Organic anyways?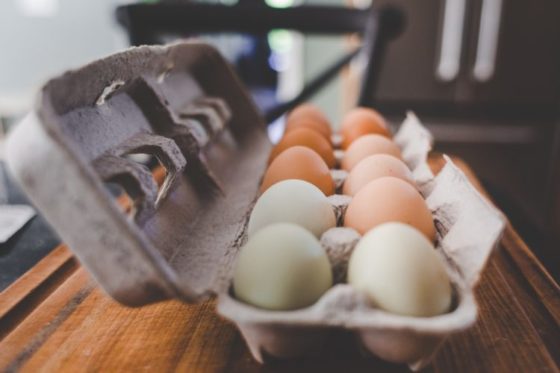 Organic farming / processing promotes good quality of life for all involved. Roughly saying, organic foods are grown or processed with NO :
Artificial chemicals
Most conventional pesticides
Hormones
Antibiotics
Genetically modified organisms (GMOs)
 As for the nutrients (evidence are said to be mixed) : 
Organically produced crops have more certain vitamins, minerals and antioxidants etc. 
Organic dairy products and meat have more omega-3 fatty acids.
Who decides if it's Organic or not?
Each country or region has its own standards and regulations which is constantly monitored by national food safety authorities. Farms are inspected by government-approved certifier to make sure the standards are met. 
KSA & Organic Agriculture
Is organic food movement happening in Saudi Arabia at all? Indeed, it has been promoted at a national level: 
2005 – Department of Organic Agriculture (DOA) was developed within the Ministry of Agriculture (MoA).
2007 – Saudi Organic Farming Association (SOFA) was founded to strengthen the private sector's involvement consisting mainly of farmers. 
2011 – The National Organic Regulation has been introduced by MoA for certifying organic farms. (accredited according to international standards). Also the Saudi National Organic Logo was created.
2012 – National organic awareness campaign has been launched.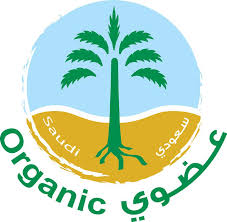 The most important organic crops in Saudi Arabia are:
Vegetables –  tomatoes, eggplants, cucumbers, and onions etc
Fruits –  dates, citrus,olives, grapes etc
Specialized organic dairy farms and organic animal husbandry are still of little relevance compared to fruits and vegetables due to inefficient produce of organic fodder. 
Reference: Report on Organic Culture in Saudi Arabia
Watania
Watania shop is a commercial branch of a large agricultural cooperation and have been Saudi Arabia's organic pioneer and have been playing a key role in organic produce, process, trade sand retail as a whole. While it started its organic food production in Qassim in 2001, they currently have 20 outlets of their own in all major cities (2 branches in Jeddah). Their in-house produce ranges from fresh fruits, dates and vegetables to juices, pasta, and flour. Fruits and veggies are from their own farms and are organically certified. 
— click to enlarge —
Hera St branch / Tel : 0126550802
Al Safa branch / Tel : 0122713604
Abazeer
Abazer has 2 branches in Jeddah; one in Alhamra and the other in Tahliya on Prince Sultan Rd. They have a branch in Khobar and are going to open one in Riyadh too. They are too pioneers in organic products in Jeddah and have been around for now more than 30 years and operates through production, processing, wholesale, and retail. Abazeer offers fresh fruits and vegetables from its own farm or India and are organically certified.  
                                                           — click to enlarge —
Saturday & Monday & Wednesday – Fruits and Veggies 
On Prince Sultan rd in al Khalidiyyah branch / Tel: 0126912799
Al-Mousadiah branch / Tel: 0126612285
L'Organic
L'Oragnic Jeddah branch was born in 2017 / 2018 and now Riyadh branch has opened its doors since 2019. Their products are mostly from their suppliers who are all certified organic brands. Delivery is also available from their website. Fresh fruits and veggies are of their own produce. A few products of their own such as garlic honey, tomato paste and kafir. Sells Abazeer products as well. 
— click to enlarge —
Every second day – Fruits and veggies  from their own farm in Taif 
Tuesday – Fresh eggs from their farm in Obhur 25 SR for 6 pieces. (They have imported organic eggs too).
Monday – Fresh bakery 
Wednesday – Special sourdough flax seed bread
On Abdullah aba al khayl St in al Khalidiyyah district / tel: 0126294000 / L'organic website
Mother Nature
Mother Nature has one branch up north before Obhur and has been around for 4- 5 years. They have a good selection of fresh vegetables some of which are organically certified as well as imported non-perishable organic food from certified suppliers. 
— click to enlarge —
Sunday and Wednesday night – Fruits and Veggies from Qasim. Organic fruits and veggies from Taif.
 Abdullah aba al khayl St,  Al Khalidiyyah District / tel: 0599451164
Imtenan
Imtenan is a Cairo-based Egyptian Brand founded in 2005 focused on the production and retail sale of nutritional and healthy products including natural foods, diet, energy, immunity and skin-care products, as well as nutritional supplements essential for various chronic medical conditions. Imtenan has many shops all over Egypt and some other cities mainly in the Middle East. In Saudi Arabia we only have one and it is in Jeddah. Fresh products are not in the range. They do have a wide selection of unprocessed and natural bee honey. It might fall under the name of "heath food" more than "organic food".
                                                           — click to enlarge —
(Pictures to follow)
Hamad Al-Jasser St, Al Rawddah District. / tel: 0120007549
Organica
Owing a farm in Yanbu, Organica delivers fresh organic produce directly to your door. One of the first online organic food suppliers in the Kingdom of Saudi Arabia. Has wide selection in fresh products as well as certified organic eggs of their own produce. 
Organica used to offer subscriptions on a monthly basis, but is no longer available as they now take normal one-time orders. Details to be announced soon. 
                                                       — click to enlarge —
(Pictures to follow)
Delivery Only Tel: 0506062280
More
Some memos for other alternatives: 
Tala Diet / Saudi Herb offer some non-perishable health food. 
Supermarkets: Manuel / Danube / Carffour (AlKhalediah) /  Hyperpanda / Lulu (head: abu dhabi) – they offer organic products too but still focus considerably more on international produce, and organic is not of major strategic relevance. When it comes to fresh products, it's still not so common to see organically certified produce in Supermarkets. 
BioBest, OrganicPlus look interesting too but are only in Riyadh
Nadec (National Agricultural Development Company), one of Saudi Arabia's largest agricultural companies – dedicated a portion of its production to organic agriculture. 
Let's keep our diet as clean as possible with these choices as we now know our options better!