Just for the past 5 years, I have seen many Japanese / Sushi restaurants sprouting here and there in Jeddah and have been trying out a lot of them to fill my Japanese bucket every now and then, as I am myself Japanese 😉
In this post, I picked up 6 Japanese restaurants that had made impressions on me. It includes basic menu groups they offer and  what I would recommend about each place to other people. Take a look to see if it is the same opinion as yours, especially if you are one of the Sushi lovers out there!
Sushi-logy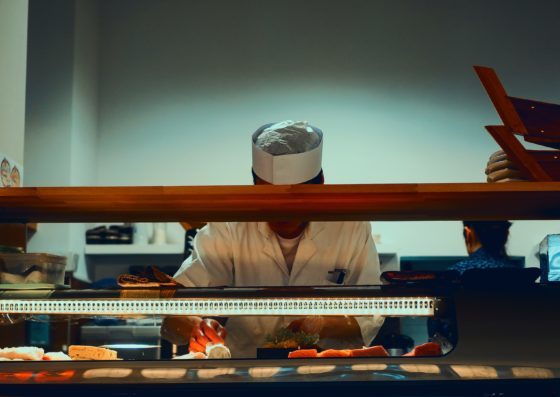 Before we get onto the restaurants in Jeddah, let's learn more about Sushi first. Nigiri / Maki / Futo Maki / Temaki / Uramaki / Gunkan / Sashimi..How many types of Sushi did you know here? These are probably the basics and there are much more glossary around Sushi. Actually, it is given a word: Sushi-logy! Check below great articles for fun before the next visit to a Sushi restaurant. 
For the most common sushi-logy picks : The Language of Sushi
Here you can find even words that only Sushi chefs use and customers don't even have to know : Sushilogy 
Or go visual to know more about sushi toppings : 28 Populalr Sushi Toppings – A Guide to Nigiri
Japanese Dishes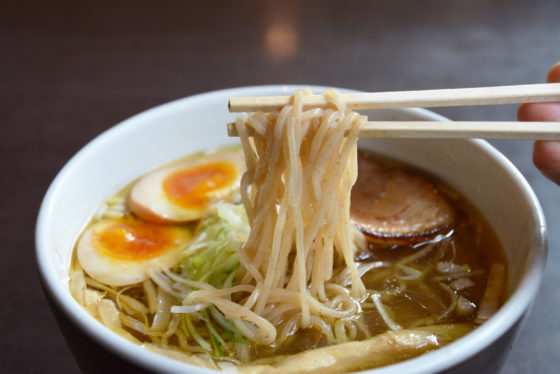 By the way, when you say Japanese food, it definitely is not just about Sushi! There is much more to it. Many Japanese restaurants here also offer a variety of Japanese dishes. For example how many dishes down here can you picture in your mind? 
Ramen / Gyoza / Tempura / Takoyaki / Udon / Sashimi / Maccha Sweets / Yakitori / Miso soup / Soba / Donburi / Sukiyaki / Shabushabu / Nattou / Tofu 
This article will clear it out for you : 30 Must Try Japanese Food
FUJI
Restaurant Fuji just opened in April 2019 in Al Khayyat Center on Prince Sultan Rd. This place is by far the most authentic in Japanese foods and in the interior in Jeddah in my opinion. First, they have a permanent JAPANESE CHEF and second they have a Japanese coordinator to bring forth the authentic interior – They have private rooms in Japanese traditional style with Fusuma (sliding panels), Tatami (straw mats) and Zaisu (flour seatings).
Menu includes: Various kinds of Sushi / Sashimi / Tempura / Teishoku (set menu with miso soup) / Menmono (Noodles) / Donmono (rice base) / Agemono (deep fried) / Yakimono (grilled) / Itamemono (stir fried) / Takoyaki / Bento / Meat / Fish / Maccha Desert etc
In the pics are their Halal Ramen and Shiba-Kagiagedon (Donmono) – Loved it! 
SAKURA
Restaurant Sakura is located inside Crown Plaza in al Hamra district. It has been opened for quite some years now, satisfying the stomach of Japanese residents in Jeddah. Holds longest history in Jeddah among the restaurants listed in this post. Sakura as you might know, means the beautiful pink cherry blossoms. 
Menu includes: Varisou kinds of Sushi / Sashimi / Tempura / Noodles / Teppanyaki / Hot Pot / Gyoza / Rice dish / Soup / BBQ / Salads / Desert etc
WAKAME 
Restaurant WAKAME stands on the King Rd next to stars avenue. There are also one branch in Rawdah district and another in Obhur. Modern casual and comfortable atmosphere with good tasty food. It flexibly includes dishes from other Asian countries as well. It's always busy and at times you'd need a table reservation. Oh, and WAKAME means seaweeds.
Menu includes: Various kinds of Sushi / Japanese curry / Grilled Tuna / Bulgogi / Teriyaki / Sweet and Sour / Spring rolls / Deep fried seafood / Gyoza (dumplings) / Fried noodles / Tempura / / Salad 
SUSHIYOSHI
Most casual and affordable among the picks in this post thus most frequently visited by us after all . Sushi Yoshi has several branches in Jeddah and some more in Riyadh and Khobar. As the name suggests, it mainly offers variety of Sushi together with some other Japanese dishes. Being a chain with many branches, they can offer relatively low price. 
Menu includes: Many kinds of Rolls / Nigiri / Maki / Temaki / Gunkan Maki / Sashimi / Miso soup / Edamame / Shrimp Pizza / Kushi-Katsu / Salad / Tempura / Yakisoba / Ramen 
KEIKEN
Keiken opened in 2017 June in Jeddah Square on Prince Sultan Rd as the first Japanese restaurant in Jeddah to offer KAITEN Sushi (Sushi served on belt conveyors) and as of 2019 August it still is the only place for it. Yes, this restaurant is for the experience of KATEN Sushi as the word "Keiken" stands for in Japanese. 
Side note: KAITEN sushi first appeared in Japan in 1958 to serve many customers at low cost. Since then it has made an interesting turn – now some have double Decker, have touch screen panels at each table, is integrated with a toy lucky draw, and there is a slit underneath of the belt to throw the dishes into..! 
Menu includes: Various kinds of sushi / Miso soup / Fried rice / Gyoza / Prawn tempura / Wagyu / Teriyaki Salmon / Burgers / Tacos / Sambosa / Grilled lobster / Angus beef / Lamb Chop / Wasabi icecream
NOZOMI
Born in London and brought to Riyadh as the first branch in KSA, Jeddah branch opened in 2017 in al Basateen Mall in Tahliya district . What is to be mentioned at first definitely is its ambiance – gorgeous interior, stand-alone bar counter, live cooking counter, music with excellent sound system and the lighting. The food should be introduced as more of Japanese fusion food rather than authentic Japanese food. The name Nozomi means hope or wish in Japanese. 
Menu includes: Nigiri / Sashimi / Maki Roll / Wagyu /  Prawns / Lobster / Cod / Salmon / Tuna / Angus Beef / Tempura / Teriyaki / Vegetable & Rice / Miso soup / Edamame / Gyoza / Salad
Many of these are added with Japanese flavors such as ponzu, yuzu, teriyaki sauce, miso, wasabi, mayo and soya mixed with something non-Japanese like herbs or butter. True fusion! 
More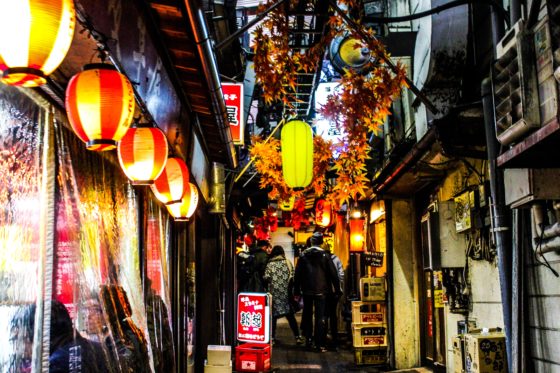 What do you think about my picks of Japanese restaurants in Jeddah? Do you have others to recommend? Those probably include:
Gold Sushi Club / Benihana / Ronin Lounge / Ginza 1 Chome / Maki / Wagamama / Sushi Art / Shogun / Soy / Ajji / Ohayo etc ?
We are on to exploring more and will let you know what we thought about them in the next post; Sushi Restaurants in Jeddah Part 2!