This page is for the list of after school clubs in Jeddah for SWIMMING.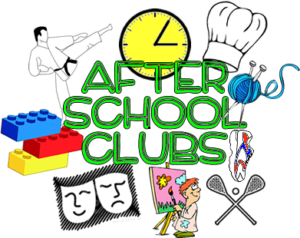 If there is any club which should be added or corrected, feel free to drop a comment at the end of the post or message us anytime. 
All clubs listed here are acknowledged and approved by the actual organisations. We have contacted all of them in hopes to provide accurate information. However, as timings and fees may change before we manage to amend, please always double check with the provider directly for the latest information. Moreover, the images used here are added with their permissions. Special thanks to all of them for taking their time to answer our questions and for keeping the spirit high for the kids!
Check the summary: After School Clubs in Jeddah – front page 
Or if you want to jump to other clubs directly, click here:
Swimming – current page
Click the names in the table of contents to jump to each specific club within this post. 
**The clubs are Listed in alphabetic order.**
(Please note that remarks on certifications / qualification is not applied to all the providers and they may hold some even when it is not mentioned.)
Barracuda Swimming School


Age & Timing (2019/2020): Indicated below
Fees: 400 SR for 8 classes or 500 SR for 12 classes (siblings discount available)
Location:
Al Andalus Private School, Al Zahara dist Google Map: Sat 12-2 PM / Sun,Tue 4-6 PM / Mon,Wed 4-7 PM
Dar Alzikr Private Schools, Al Naeem dist Google Map: Mon,Wed,Fri 4:30-7:30 PM
Also Available:  Football / Basketball / Taekwando / Gymnastics 
Package price 1,000 SR per month for 3 times a week 2 hours each for 3 different sports.
Tel: 0504373667
Dima and Tony Academy
Age & Timing (2019/2020): 
Fees: TBA  (private & group lessons are available)
Location: Al Hajrayn Compound in Shati district Google Map
Also Available:  Gymnastics, Kickboxing, Boot camp, Ballet, Hiphop, Contemporary dance
Tel: 0530013202 / 0556387878
Dynamic Code Center
Age & Timing (2019/2020): 
Group lesson – 750 SR for level 1 / 850 SR for level 2 for 8 sessions
Group lesson – 1200 SR for 12 sessions
Private lesson – 2400 SR for 12 sessions 
Fees: Indicated above
Location: In Shati district opposite to "The Walk Hilton" Google Map
Program available since: 2011-2012
Also Available: Gymnastics, Ballet, Intensive workouts for teens, Cross Fit for boys
Tel: 0557912336 / 0126076450 / 0126076417
Fitness center opening hour: Sat 10 AM – 6 PM / Sun-Wed 10 AM – 9 PM / Thu 10 AM – 7 PM
Aqua Baby Class is also available
First Swimmer Academy
Age & Timing (2019/2020):
Fees: 250 – 300 SR for 12 classes for a month
Location: Off Al Hamra st, Al Hamra dist Google Map 
Tel:  0548622870 / 0595955428
Friends Zone


Age & Timing (2019/2020): 
Fees: 840 SR for 8 sessions (twice a week)
Location : An Naeem dist off Al Amal st Google Map
Program available since: 2012 
Also Available : Gymnastics, Ballet, Zumba, Karate, Football, Basketball, Quran, Piano, Art
Tel : 0126224346 / 0558887240 (AM) / 0533657700 (PM)
Max 6 kids per coach for 5-6 years old / 8-9 kids for older 
Website / Instagram / Facebook 
Smart Sports Swimming Academy


Age & Timing (2019/2020): 3-14 yrs old
Fees: 350 SR for 12 sessions per month for kids / 400 SR for 8 sessions per month for babies
Location: Al Faisalyah dist off King Fahad rd Google Map
Tel: 0567090069 / 05657655657
Also available for babies (4 months+) and adults (female)