This page is for the list of after school clubs in Jeddah for Music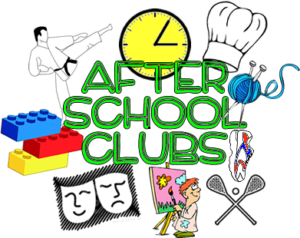 Available lessons are:
Piano
Guitar 
Violin / Viola
Oud
Drum 
Voice Training 
If there is any club or teacher which/who should be added or corrected, feel free to drop a comment at the end of the post or message us anytime. 
All clubs / teachers listed here are acknowledged and approved by the actual organisations / teachers. We have contacted all of them in hopes to provide accurate information. However, as timings and fees may change before we manage to amend, please always double check with the provider directly for the latest information.
Especially when it comes to music lessons, many of them are one-on-one basis and it makes more sense if the days & timing are discussed directly with the provider. Therefore we didn't include age & timing in this list especially for individual teachers.
Special thanks to all of them for taking their time to answer our questions and for keeping the spirit high for the kids!
Check the summary: After School Clubs in Jeddah – front page 
Or if you want to jump to other clubs directly, click here:
Music – current page
(Under construction one by one..Stay tuned!)
Click the names in the table of contents to jump to each specific club within this post. 
**The clubs are Listed in alphabetic order.**
(Please note that remarks on certifications / qualification is not applied to all the providers and they may hold some even when it is not mentioned.)
Music Centers / Activity Centers
Andalusia Clinics for Kids Wellness
This is actually a hybrid clinic, where it is not only a destination for sickness but a health center with activities promoting the overall wellness of children.


For Piano
Age & Timing (2019/2020): Sat,Thu 7-8PM
Fees: 1,800 SR for 8 lessons (1,300 SR for early bird)
Location: Sari st, Al Bawadi dist Google Map
Also Available: Taekwando, Jijutsu, Book club, Art, Cooking, Etiquette, Tasfeer, Cinema, After school & weekend wellness club
Tel: 0122166677
Website / Instagram / Facebook 
Arbab Alheraf 
A cafe / content / art center in a cozy artistic ambiance associated to museums in Al Balad, offering different kinds of workshops and a space for music lessons.


For Piano / Guitar / Oud
Age & Timing (2019/2020): 
Piano / Guitar: Tue +Thu at 6:30-8:30 PM 
Oud: TBA
Fees: 800 SR for 4 sessions (group of max 5 student for 1 hour lesson)
Location: Al Basateen st, Al Murjan dist Google Map
Tel: 0541333413 / 0502796234 (Teacher's number) 
Their Piano / Guitar teacher Ed can also visit your place for private lessons. 
Cozy Reader's Club


For Piano / Guitar
Age / Schedule: 5-15 yrs old 
Fees: 150 SR per session / 1,000 SR for the complete course of 10 sessions 
Location: Al Hareth Ibn Alaas, off prince Mohammed Bin Abdulaziz st, Al Faisaliyyah dist Google Map
Also Available: Book Club,  Art & Craft, Writing program, JCR cinema, Seasonal program every month
Their library is open for borrowing books!
Tel: 0582698505 (Fatima Albaz)
Eco Kids 
For Piano & Solfege
Age & Timing (2019/2020): Tue,Wed 5:30-6:30 PM for 4 yrs+
Fees: 585 SR two classes a week for a month 
Location: Off King rd, Al Shati dist Google Map
Since: Around 2015
Also Available:Gymnastics / Karate & Jiu Jitsu / Archery  / Lego / Coding / Rubik Cube / Holy Quran / Drawing / Carpentry / Book Club / Cooking
Tel: 0561474000
Friends Zone
A full building of different activities for the kids! Offers special events, cinema, girls spa and more while operating also as a nursery & kindergarten.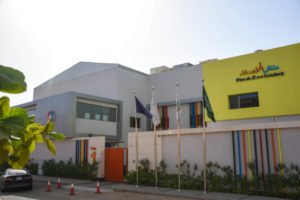 For Piano
Age & Timing (2019/2020):  6-7 PM through the week
Fees: 1260 SR for 8 sessions (twice a week)
Location : An Naeem dist off Al Amal st  Google Map
Also Available : Gymnastics, Ballet, Zumba, Karate, Football, Basketball, Swimming, Quran, Art
Tel: 0126224346 / 0558887240 (AM) / 0533657700 (PM)
Website / Instagram / Facebook 
Funlogy
Funlogy is a place for many activities, with a front shop selling themed party supplies, children's books and gifts. Diverse courses and workshops are also available for all age groups.


For Piano
Age & Timing (2019/2020): 
Fees: 1700 SR for 8 classes
Location: Al Johara tower, Sultan rd, Al Naeem dist Google Map 
Since: 2018
Also Available :  Sewing&Stitching, Embroidery, Engineering, Fitness, Zumba, Photography, Painting & Drawing, Anime drawing, Story writing
Tel:  0554602216 / 0553060553
Jeddah Ballet & Piano Academy
Pioneer in Jeddah for ballet center now collaborating with a Piano teacher with teaching experience in house of opera and conservatoire.


For Piano
Age & Timing (2019/2020): 
For 6 yrs old – adults for girls 
For 6-10 yrs old for boys 
Kids 3-5 yrs old also available (800 SR max 3 students)
Fees: 1,400 SR for course (5 practical private lessons & 3 theoretical lessons)
Location: Al Zahrah dist near Hyperpanda on King rd Google Map
Also Available: Ballet, Teens HipHop, Art & Craft 
Tel: 0592693380
Sol Music Center
For over all music lessons covering all the instruments above for both children and adults under systematized level divisions and assessments. 


For Piano / Guitar / Violin / Oud / Drum / Voice Training 
Age & Schedule:
For ages 7-12 yrs old for existing courses 
For ages 7 and below is still under preparation with more flexible teaching style 
Fees:
Piano & Violin: 1700 SR for 8 sessions 
Guitar: 1500 SR for 8 sessions 
Others: TBA
Location: Dara Center 3F on Prince Sultan rd, An Naeem dist  Google Map
Tel: 0594411917
DJ lessons and Saxophone lessons are also available for 15 years old and above. 
Piano Teachers
Note that some of them hold their lessons at their places and some others can come to you, so don't let go of your opportunity just because it seems far away from your place. Do contact the teacher, they can be waiting for your calls and willing to visit your location! 
Asala Love Art
Location: An Naeem dist for individual lessons and conducts workshops at different locations for group lessons.
Tel: TBA (you can contact her through Instagram)
Also Available: Guitar
Faisal Alkhani 
Location: Al Hamra dist (Confirmed he can come to you as well)
Tel: 0508500037 
Faisal is a concert pianist as well as a teacher with 10 years of teaching experience. His students are of all age and skill ranges. Able to teach Trinity + ABRSM.
PIANISTA JEDDAH
By: Yuko Nakano
Location: An Naeem dist 
Tel: Contact through Instagram
Yuko started learning piano since very young age and has been trained for over 15 years through Japanese Yamaha method. She prepares lessons customized to your needs.
Maha Farouk
Location: Al Hamra dist 
Tel: 0597079319
Also Available: Guitar / Oud
Seven Octaves 
By: Maysa Samy
Location: Al Hamra dist
Tel: 0533826181
Having graduated from Cairo Conservatoire, Maysa has been working as a professional piano teacher since 2006 teaching both children and adults. 
Souad
Location: Al Hamra dist
Tell: 0504602516
Mrs Souad has over 15 years experience in teaching Piano in several schools & kindergartens in Jeddah for children ranging from kindergarten to grade 3. She also takes students at home as well and prefers teaching beginners. 
Yasmin Maamoun El Shennawy 
Location: Al Naeem dist 
Tel: 0582668667
With over 20 years of experience teaching students aged 4-40, Yasmin prepares students entering piano examinations. Additionally, she is experienced teaching children with special needs. 
Guitar Teachers
Abdul Majid 


Location: Heraa St 
Tel: 0566921630 / 0507390075
Professional Guitarist (Bass, Rythm & Lead) / Professional guitar tutor (Academy level) / Sings in English, Arabic, Urdu/Hindi. 
Ahmed Aslam Baqa
Location: Al Rehab dist
Tel: 0591627887 
Started at very young age, Ahmed has been playing guitar for whole his life and has reached the definite confidence in teaching others. Most experienced with acoustic guitar. Also teaches electric guitar and classical guitar.
Asala Love Art
Location: AN Naeem dist for individual lessons. Also conducts workshops for group lessons at different locations.
Tel: TBA (contact through instagram)
Also Available: Piano
Alia Georgia Zafari 
Location: Al Andalus dist
Tel: 0555039813
Available on Saturdays 
Dina Bin Mahfouz
Location: Al Zahara dist
Tel: 0505666021 
Also Available: The little Drama Club (acting lessons)
Maha Farouk
Location: Al Hamra dist 
Tel: 0597079319
Also Available: Piano / Oud
Violin / Viola Teachers
Wael Sedky
For Violin & Viola
Location: Can come to you from the international school where he is currently working in, after 4 pm on weekdays. Also available on weekends at his place. 
Tel: 0533629434 
Dr Wael, a professor in music specialized in Violin&Viola with an exceptional professional experience both in performing and teaching is currently based in Jeddah and is available for lessons.
Oud Teachers
Maha Farouk
Location: Al Hamra dist 
Tel: 0597079319
Also Available: Guitar / Piano