This page is for the list of after school clubs in Jeddah for MARTIAL ARTS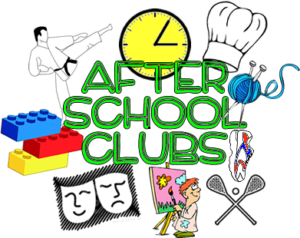 The types of martial arts available are: 
Karate: Stresses on striking techniques such as punching, kicking, knee and elbow strikes, and open-handed techniques such as karate chop, with main focus being on hand strikes. Developed in Japan. 
Taekwando:  Based on the system of blocks, kicks, punches, and open-handed strikes, as well as varying forms of take-downs, throws, and joint locks with emphasis on kicking techniques. Developed in Korea. 
Jiu Jitsu (Jujitsu, Jujutsu): Consists of blocking, fulcrum throw, non-fulcrum throw, escaping, and striking with which you neutralize an enemy by using an attacker's energy against him, rather than directly opposing it. Developed in Japan. 
MMA (Mixed Martial Arts): A full contact sport that allows a variety of fighting styles to be used. Striking and grappling techniques, either standing or on the ground, are allowed.  Developed in China.
Boxing: A sport that involves two athletes fighting each other, trying to punch their opponent with padded gloves on their fists. Focuses on punches, dodges, head and leg movement.
Kickboxing: A mixture of Muay Thai, Karate and western boxing with influences from other types of martial arts. Developed in Japan. 
If there is any club which should be added or corrected, feel free to drop a comment at the end of the post or message us anytime. 
All clubs listed here are acknowledged and approved by the actual organisations. We have contacted all of them in hopes to provide accurate information. However, as timings and fees may change before we manage to amend, please always double check with the provider directly for the latest information. Moreover, the images used here are added with their permissions. Special thanks to all of them for taking their time to answer our questions and for keeping the spirit high for the kids!
Check the summary: After School Clubs in Jeddah – FRONT PAGE
Or if you want to jump to other clubs directly, click here:
Martial arts – current page
Click the names in the table of contents to jump to each specific club within this post. 
**The clubs are Listed in alphabetic order.**
(Please note that remarks on certifications / qualification is not applied to all the providers and they may hold some even when it is not mentioned.)
Andalusia Wellness Clinic


Age & Timing (2019/2020): 
Taekwando  Sun,Tue 5:30-6:30 PM or 6:30-7:30 PM 
Jijutsu  Mon,Wed 5:30-6:30 PM 
Fees: 500 SR for 8 classes for a month / 1,300 SR for 8 classes per month for 3 months 
Location: Sari st, Al Bawadi dist Google Map
Also Available: Book club, Piano, Art, Cooking, Cinema, Etiquette, Tasfeer, After school & weekend wellness club
Program Available Since: 
Tel: 0122166677
Website / Instagram / Facebook 
Arena 


Age & Timing (2019/2020): 
Jiu Jitsu    5-16 yrs old for boys&girls (girls at the female section)  1 hour per session / 3 times a week.
Kickboxing  Around 8+ yrs old for boys (available to switch one of the 3 Jiu Jitsu sessions to kickboxing.)
Fees: Shared upon request 
Location:
Off Prince Sultan rd, Al Nahda dist Google Map
Overall fitness training also available for age  7 or 8+ in Rawdah branch (3 times a week program / outdoor) Google Map 
Program Available Since: 
Tel:  0126132525 (Sat to Thu 7 am – 11 pm / Fri 3 pm – 9 pm)
Areena Fitness Center Website  / Arena Heroes Instagaram / Arena Heroes KSA Facebook
Barracuda Swimming School
Age & Timing (2019/2020): 
Taekwando   Sun,Tue,Thu 4:30-6:30 PM
Fees: 500 SR for 12 classes (siblings discount available)
Location: Dar Alzikr Private Schools, Al Naeem dist Google Map
Also Available:  Football / Basketball / Gymnastics / Swimming
Package price 1,000 SR per month for 3 times a week 2 hours each for 3 different sports.
Tel:  0504373667
Eco Kids 
Age & Timing (2019/2020): Tue,Wed 5:30-7:00 PM
Fees: 585 SR two classes a week for a month 
Location: Off King rd, Al Shati dist Google Map
Also Available: Gymnastics / Karate / Piano 
Tel: 0561474000
Friends Zone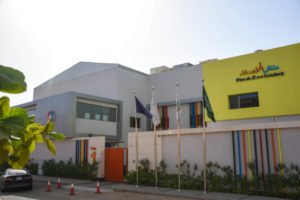 Age & Timing (2019/2020):
Karate   Mon, Wed 5-6 PM
Fees: 368 SR
Location: An Naeem dist off Al Amal St Google Map
Also Available: Gymnastics, Ballet, Zumba, Football, Basketball, Swimming, Quran, Piano, Art
Tel: 0126224346 / 0558887240 (AM) / 0533657700 (PM)
Website / Instagram / Facebook 
Fun. Is. Us
Age & Timing (2019/2020): 
Taekwando  4-10 yrs old: Mon,Wed 6-7 PM
Boxing  7-12 yrs old: Thur,Sat 5-6 PM
Fees: 8 classes / month for 700 SR
Location: Al Zahara dist off Prince Sultan Rd Google Map
Program available since: 2014
Also Available: Gymnastics / Zumba / Ballet / Art & Craft / Basketball / Thursday is for fun activities
Tel: 0555022353
Future Academy
Age & Timing (2019/2020):
Kickboxing  Thu – Fri 6:30 – 7:30 PM 
Karate  Thu – Fri 5:30 – 6:30 PM
Fees: 
 (For twice a week)
400 SR for a month 
1000 (900) SR for 3 months 
1900 (1800) SR for 6 months
3700 (3500) SR for 12 months
Price in brackets for special offers for siblings & groups
Location: Andalus School , Al Zahrah dist Google Map
Program available since: 2019 March
Also available: Basketball, Football, Zumba
Tel:  0539314015 / 0530827165 / 0567751686
Bus subscription available
Jump Academy 
Age & Timing (2019/2020):
Karate  Wed – Sat 6-7 PM / 7-8 PM 
Fees: 
(For twice a week, 2 hours duration each)
350 SR for a month
1050 SR for 3 months
2100 SR for 6 months 
4200 SR for 12 months 
Siblings discount available 
Location: Giant Park, Al Aahra dist Google Map
Program available since: 2018
Also available: Basketball, Football
Tel: 0556732383 / 0543983290
Legendary Heroes 


Takewando / Karate / MMA / Brazilian Jijutsu (BJJ)
Age & Timing (2019/2020):
BJJ 1: Sun,Tue,Thurs 4-5 PM
BJJ 2: Sun,Tue,Thurs 5-6 PM
Karate: Sun,Tue,Thurs 5-6 PM
BJJ 3: Sun,Tue,Thurs 6-7 PM
BJJ 4: Sun,Tue,Thurs 7-8 PM
MMA: Mon,Wed,Sat 4-5 PM / 7-8 PM
Taekwando: Mon,Wed,Sat 5-6 PM
– Female Section Schedule –
Taekwando: Mon,Wed,Sat 4-5 PM
Karate: Mon,Wed,Sat 5-6 PM
MMA: Mon,Wed,Sat 5-6 PM
BJJ: Sun,Tue,Thurs 5-6 PM
Kickboxing: Sun,Tue,Thurs 6-7 PM
Fees: 
700 SR / month for 3 hours(times) a week 
1,900 SR / 3 months for 3 hours(times) a week 
1,000 SR / month for 6 hours(times) a week
2,500 SR / 3 months for 6 hours(times) a week
Location: Amlakis Center on King rd, Al Shati dist Google Map
Program available since: Around 2007
Also Available: Gymnastics / Zumba / Yoga
Tel: 0126547711 / 0532601711 / 0556740939 (female section)
Website / Facebook / Instagram  / Instagram female seciton
MMA Jeddah


MMA
Age & Timing (2019/2020): 
Age 4-12 yrs old : 5-6 PM everyday / Age 13-18 yrs old : 6:30-8:00 PM everyday
Fees: 
3 classes a week: 450 SR for a month / 1,200 SR for 3 months / 2,100 SR for 6 months / 4,000 SR for a year
4 classes a week:  600 SR for a month /  1,650 SR for 3 months /  3,300 SR for 6 months /  6,500 SR for a year
5 classes a week: 750 SR for a month / 2,000 SR for 3 months /  4,200 SR for 6 months / 8,100 SR for a year
6 classes a week:  900 SR for a month / 2,600 SR for 3 months / SR for 5,200 months /  9,800 SR for a year
Location: On Sari st near King Fahd rd junction, Al Bawadi dist Google Map
Since: around 2014
Tel: 0597399044
(Coach) Tony Antoun


Age & Timing (2019/2020): 
Kickboxing   4-7 yrs old: Sun 4:30-5:30 PM & Tue 4:30-5:30 PM & Sat 10-11 AM
Boot camp / Fitness   8 yrs old and above: Sun 4:30-5:30 PM & Tue 4:30-5:30 PM & Sat 12-1 PM
Fees: 
300 SR per month for 1/week
500 SR per month for 2/week
650 SR per month for 3/week
800 SR per 3 months for 1/week
1300 SR per 3 months for 2/week
1650 SR per 3 months for 3/week
Location: Al Hajrayn Compound, Al Shati dist Google Map
Also Available: Gymnastics, Ballet, Hiphop, Contemporary dance, Swimming
Tel:  0530013202 / 0556387878