Yes, Vox Cinema also offers parties as well! A movie session followed by activities with a party host. They have 2 birthday party rooms depending on the size of the party. This experience is something totally new in Jeddah and I am sure the guests will be so excited to attend your party there.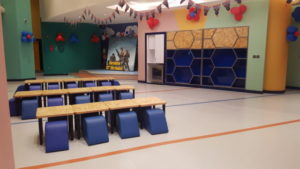 General
Location: Red Sea Mall on King Rd
Prices: Standard seat 50 SR –

Phone:

0551084127
Party Package
What's activity? : Movie for around 2 hours followed by celebration & games with a party host at the party room for 2 hours
How much? : 4410 SR for up to 30 guests (including adults) and 147 per each additional guest – Movie session with public
Minimum? : 30 guests (For a private movie session 9996 SR for maximum 68 guests)
What else is included in the price? : Party room / Party room decorations / Meals for guests / Birthday cake / Popcorn

&Drinks / Speakers & Music / Invitation cards / Party pictures

Food and beverage from outside are allowed in the party room
Check other options here: Birthday Party Venues for Kids in Jeddah
Happy birthday in advance to all the precious little people! Happy long-cherished memories!