This list  includes destinations for families with kids living in Jeddah ready to take short / long trips within the region. Pack your bags and set off for adventure together!
Check out the summary for all destinations: Kids Destination in Jeddah – FRONT PAGE 
Or jump to separate page: 
Kids Destinations in Jeddah – OUTDOOR Activities (under preparation)
Dhahban Marine Park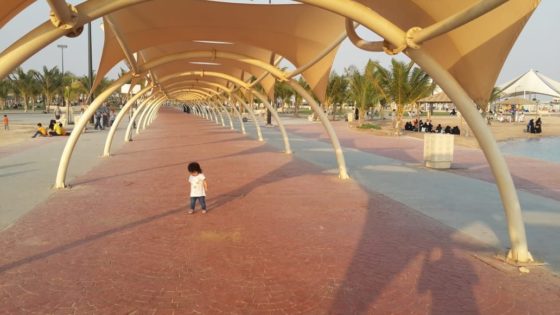 Dhahban Marine Park is a large public park sitting on the coast line, higher up in the North after Obhur and Buhairat City. It consists of walkways, play area, outdoor exercise equipment, a simple beach and also has an open space perfect for enjoying skateboard, roller-blades, bicycles and etc. Great for a spontaneous and casual day trip.
Desert Camp
Just the family or with a big group of 100 people, it's up to you how you want to enjoy the desert. The typical itinerary departs you from your home in Jeddah post noon around 2 PM driving outside city borders for about 30 mins to reach your preset camping location. Enjoy the quad bikes or jeep before the sunset, have a BBQ dinner during or after sunset while enjoying the music or some kind of a performance if you manage to arrange one. To be out in the desert is exciting and at the same time very soothing, especially at night when the starlit sky is very visible away from city lights. There are many packages to choose from but you will need to ask around.
Horse Stables
If you haven't seen Arabian horses in person yet, you must visit one of the following horse stables. Arabian horses are absolutely stunning and strong, and riding on them is pure joy. 
City Horse
Everyday 5-10 PM (Closed on Sun) / North East of Jeddah Google Map / Instagram
Mohra Stable


Everyday 5-10 PM except for Monday / Obhur Google Map  / tel: 0565844090 / Instagram 
Trio Ranch


Mon to Sat 8-11 AM & 4:30-9:30 PM (Sun off) / Al Berooni st, Bryman, North East Jeddah  Google Map / tel: 0505676000 / Instagram / Facebook
KAEC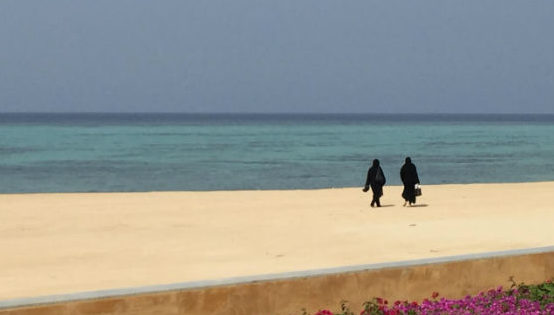 King Abdullah Economic city (KAEC) is a mega city project announced back in 2005, at about 1.5 hours driving from Jeddah to the North. Hotels, boulevard, parks, beach, marine activities, go-karting and so on have been developed already and it still is expanding. If you have never been there yet, check this article below for details (one of my very first posts on this blog!) : KAEC Things To Do in a Family Visit 2019
Moon Mountain
Moon Valley is only 45 mins drive and is known for its unique rock formation naturally formed over million of years. Worth camping there overnight to catch glimpse of the dazzling stars and the interesting terrain!
Taif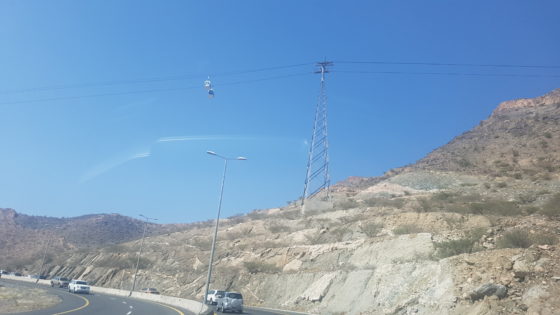 A neighboring city to Jeddah, very well known for rose production, about 2 hours driving to the South East past Mecca over a mountain which is famous for its cable car and almost guaranteed monkey encounters. Real adventure especially for expats who haven't seen different sides of Saudi Arabia yet. Check out its rose festival timing before planning a visit. The weather is colder as its location is higher than Jeddah.
Valley Farm Park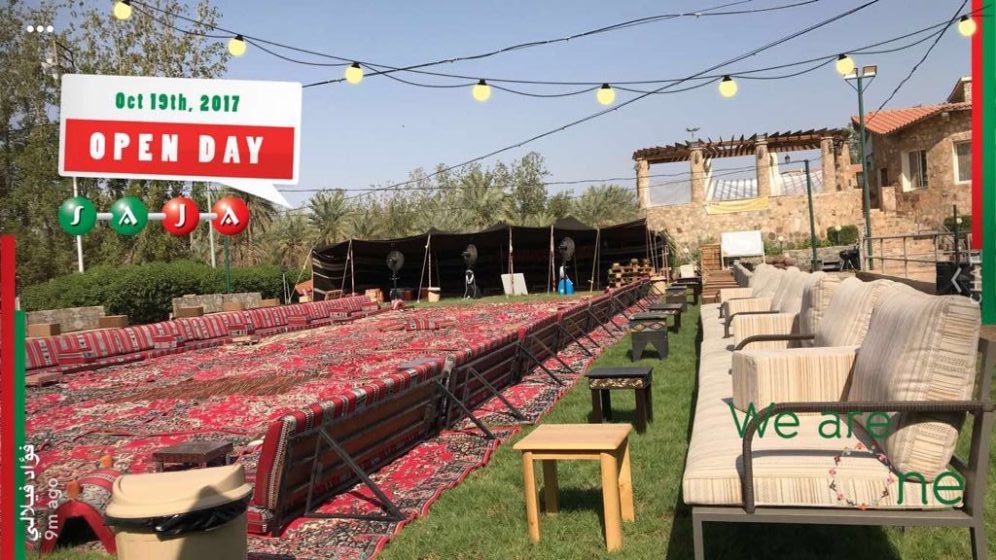 Here is the place for the kids to admire and interact with animals in Jeddah! Monkeys, Horses, Snakes, Parrots, Peacock and more!
Al Wahbah Crater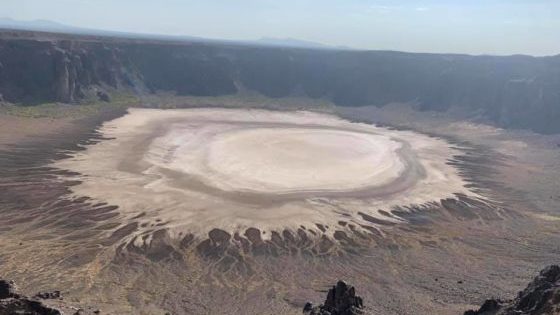 It used to be thought that this crater was formed by a meteorite but now is commonly accepted that it was formed by a volcanic activity. A little far from Jeddah, about 2-3 hours driving toward North-East, but truly an adventure being in this natural awe in the middle of the desert so away from the city. Going down to the bottom takes about an hour and an hour and half to climb back up. How about spending a night there camping?
————————————————————————————————————Once again, please let us know if you know any other destinations people should know about. Wish you and your family an exciting adventure! 
(Although private beaches are surely the most popular day-long destinations for families in Jeddah, we didn't include it in this list since it deserves it's own individual post. Hopefully we'll gather enough information to create it in the near future.)